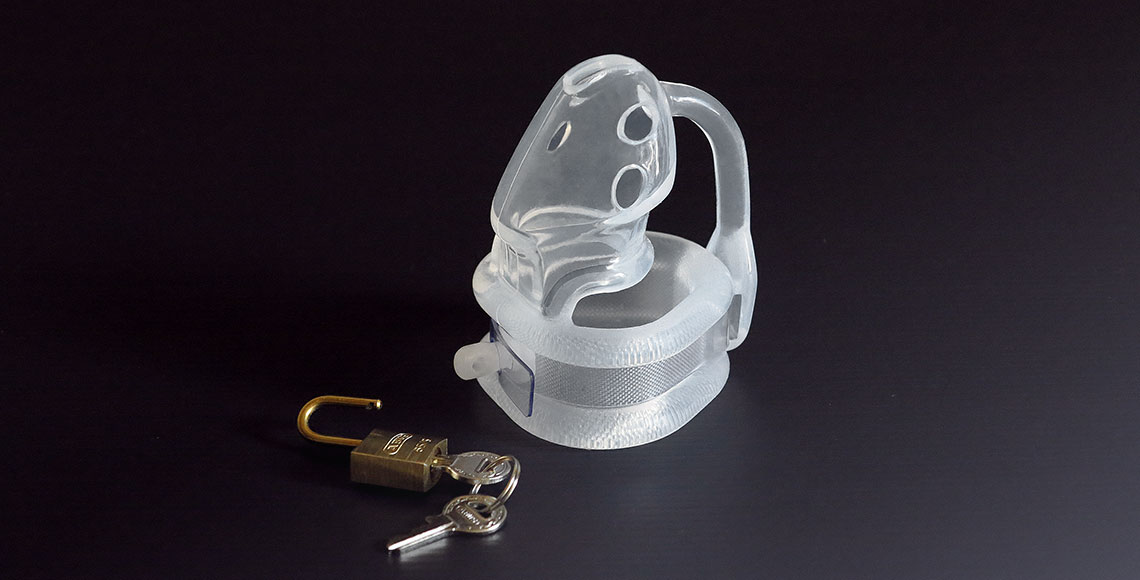 Supplied with tote bag, its plastic rivet, his thong transparent, a stainless padlock 15mm (quality) and 2 keys
Cage and Ring cast in 1 piece

No assembly between the cage and the ring for comfort and safety. No risk of pinching the skin in an assembly of several elements.
5 holes to provide ventilation to the skin to breathe
A triangular ring (not round like the other cages) to fully adopt the appearance of the male scrotum and help bring the cage over a long period.
Choice of colors: Clear, Black, Rose, Glow
Dimensions Mini model | Silicone 100% natural
Total sheath length : 3.3 inches (84 mm)
Ring length: 1.18 inches (30 mm)
Sheath length : 2.12 inches (54 mm)
Tube diameter : 1.18 inches (30 mm)
Number of air holes: 5
Minimum silicone thickness: 0.15 inches (4 mm)