Stop copying
Birdlocked, like all innovative products, has been copied by Asia. As usual, prices are low and the quality is poor.
Do not be fooled by copies from Asia
Consult the file "BON4 a vulgar copy of Birdloked" on the website specifically dedicated to this topic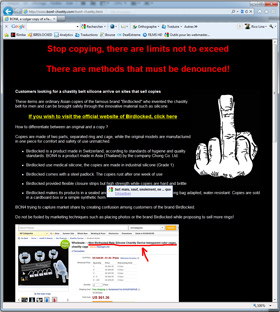 F.A.Q.
Choosing a Model
How can I choose the size that suits me best?

Check out the "GUIDE" section of our site for instructions on how to determine the ring diameter you need to order.

Instructions
How do I install my sheath?

You will find detailed explanations in the GUIDE section of our site. We recommend using mineral oil or water-based lubrifiant to help you fit the sheath.

Compatible Lubricant

Currently, the only lubricant we recommend is oil of the "Vaseline" kind, to facilitate the insertion and to reduce friction between the skin and silicone.

Price and payment
How much is the Birdlocked in another currency?

There are various currency-conversion sites on the Internet, for example: Currency Conversion

What payment methods can I choose?

There are 3 different payment methods
- By credit card, through a "SaferPay.com" provider offering fully-secured access
- Through PayPal
- by bank transfert

Shipping and Tracking
Choosing a delivery service

You can select either of two delivery methods:
- The mail (cheaper but slower)
- UPS (more expensive, but delivery is extremely fast); this way, packages are never delayed because of holdovers at customs, which sometimes last several days.

My package is late

Sometimes, when shipping by mail, the package may be held over for 2 or 3 days at your country's customs offices. No need to worry, though: customs often have overflows to process.

Warranty and Exchange
What warranty applies to these objects?

Only those sheaths found to have a manufacturing defect and purchased less than 90 days prior to the defect being reported may be replaced under warranty. You must send us a photo of the product and a proof of purchase indicating the purchase date. If you purchased your product from a dealer, please contact him directly.
Address :
Birdlocked
Av. de Vernand-Dessus 3
1032 Romanel
Switzerland
Phone :
Local: +41 21 731 72 30
Fax :
Office: +41 21 731 72 90
Email :
3 payment methods :
secured and discreet payment

Worldwide Shipping :
- Fast delivery
- ­Discreet packaging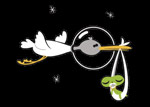 Keyholder Tools : Keyholder Tools : to manage your chastity contracts,
We recommend the site www.ilovechastity.com. This site is 100% free