Contacts & Dealers :
USINAGE & MONTAGE
RICOVISION
UDS A/R NO: 9447-12-40698
DIRECT SALES TO RETAILERS
Dealers: please contact our office and get a detailed offer, as well as our sales conditions
---
The compagny
Traditional company, located in French-speaking Switzerland, very near the Geneva lake, our company develops, manufactures and ships worldwide a very large range of silicone products.
All our products are shipped quite rapidly. We take particular care in our products' finish, their packaging, and our compliance with the deadlines to which we commit.
Our products are manufactured using materials which comply with EC standards, and with brand-name components. We offer top-quality surgical silicone.
---
Our banking information:
Account holder:

NOVAMEDIA
ORIGINAL E. FANKHAUSER
Av. de Vernand-Dessus 3
1032 Romanel

Bank:

BCV - Case postale 300 - 1001 Lausanne
CCP 10-725-4
Clearing: 767
Bic/SWIFT: BCVLCH2LXXX (Last 3 positions are optional depending on your country)

You have 3 choices of currencies to make payments

| | |
| --- | --- |
| Type of currency | Account number |
| Euro - € | IBAN : CH77 0076 7000 E517 1575 3 |
| Dollars - $ | IBAN : CH08 0076 7000 R525 0726 8 |
| Francs Suisse - CHF | IBAN : CH11 0076 7000 L522 4677 0 |
Address :
Birdlocked
Av. de Vernand-Dessus 3
1032 Romanel
Switzerland
Phone :
Local: +41 21 731 72 30
Fax :
Office: +41 21 731 72 90
Email :
3 payment methods :
secured and discreet payment

Worldwide Shipping :
- Fast delivery
- ­Discreet packaging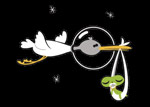 Keyholder Tools : Keyholder Tools : to manage your chastity contracts,
We recommend the site www.ilovechastity.com. This site is 100% free